A revolutionary approach to
multi-sensory education
developing cognitive functions
exercising creativity
An analog computer and a creative space in one. Meet Musicon.
We are improving the way children discover the world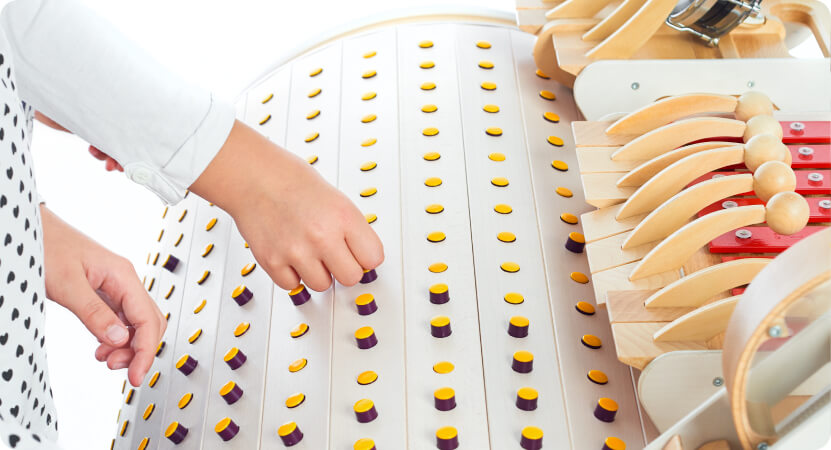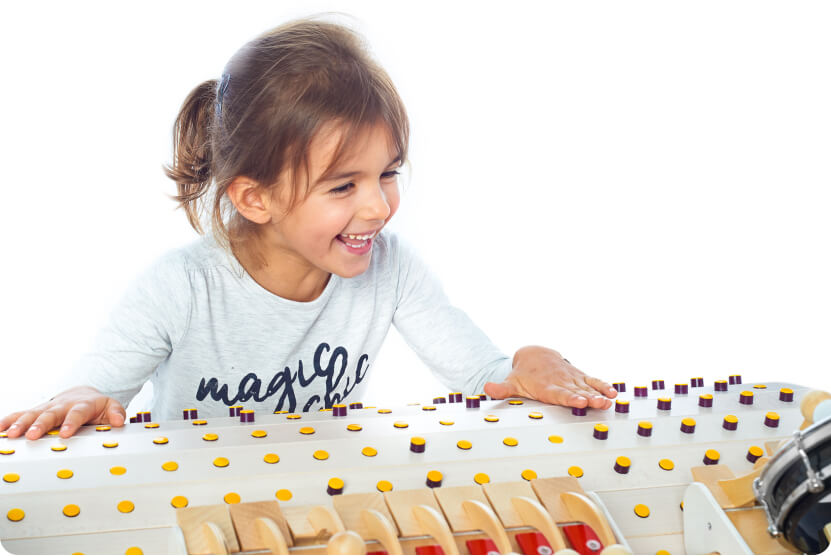 Harmonious development through play, tailored to individual needs.
One device that directly affects three senses: touch, hearing and sight.
A rich base of knowledge and trainings to ensure the use of the full potential of the tool.
See the different versions of Musicon
Kindergartens and schools
Kindergartens and schools
Take a peek behind the scenes and discover Musicon's secrets: the mechanism and the materials from which it is made.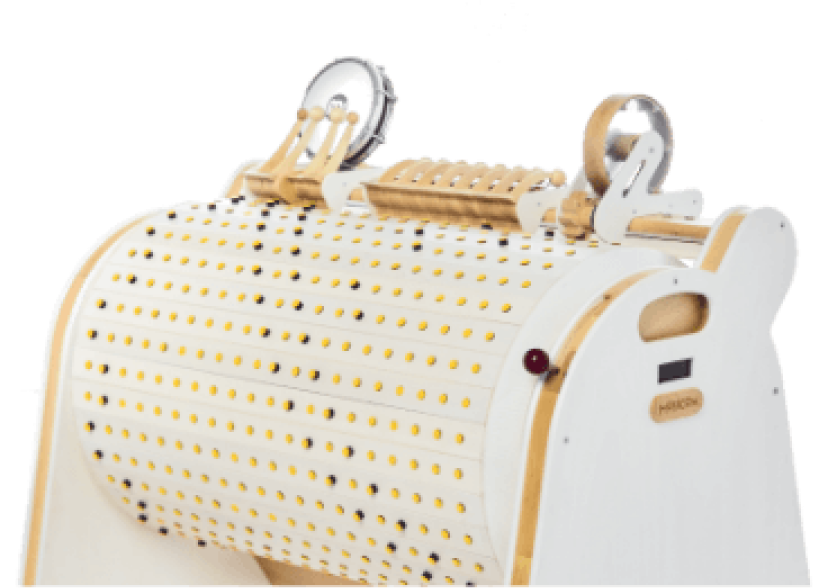 Our successes around the world

"Oscars of design". Every year, an international jury tests and evaluates products from all over the world, awarding the best with a "red dot".

One of the most prestigious design competitions in the world, with an average of 5000 participants. A benchmark for industry excellence.

The greatest educational award in the world, often compared to the Oscars in the film world. London.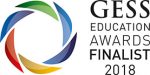 An award presented in Dubai during one of the largest educational fairs in the world.

Recognizing excellence in all areas of design enterprise, the Core77 Design Awards celebrates the richness of the design profession and its practitioners.

An international award presented in Philadelphia for projects that represent a breakthrough approach to education.

Danish non-profit organization that promotes projects that improve the quality of life. Every two years, it awards an award recognized by many designers as the world's greatest design award.